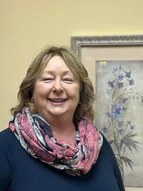 Donna, Dental Treatment Coordinator
Donna lives in Wallingford with her husband Ryan. She worked in the banking field for 20 years and decided it was time to make a career change. She has been working in the dental field since 2007. She likes the variety of responsibilities that come with working at the front desk, which includes helping patients with their dental benefits. Donna enjoys biking and loves spending time with her grandchildren and family.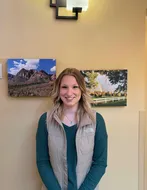 Madison, Dental Receptionist
Madison is a native Vermonter growing up in Pittsford, VT. During her younger years, she learned the art of dance through Miss Jackie's School of Dance. Madi attended Rutland High School and graduated in 2018. Shortly after graduation, she worked at Middlebury Dental Group as a front office assistant. That experience has led her to join the dental team at The Center for Dental Health. She now lives in Shrewsbury, VT along with her dog, Haven. She looks forward to greeting you as you come into our practice.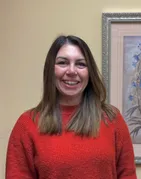 Amy, Dental Assistant
Amy and her family have recently moved to the Vermont area from Massachusetts. When she is not at work she enjoys spending time with her family, hiking, music, cooking and gardening. She has been an active part of the dental field since 2010 starting as front desk coordinator and getting her dental assisting license in 2018. Although she began working at the front you will now see her assisting Dr. Wright. Her main goal is to give quality care, offer a listening ear, and getting to know each of our patients.
Jean, Dental Hygienist
Jean starting working September, after graduating from high school, as an on the job training, as a chair side dental assistant. Four years after Jean enrolled at Green Mountain College and became a certified dental assistant. Jean worked a number of years at Family Dental. Jean in 1994 graduated as a Residential Dental Hygienist at UVM. Jean worked 23 1/2 years for Dr. Greg Ellis, until he retired. Two weeks later she started working at the Center for Dental Health. Jean still loves her job.

Barbara, Dental Hygienist
Barbara graduated from the University of Vermont in 1996 with a degree in dental hygiene and has worked as a dental hygienist in both Florida and Vermont. She enjoys reading, crafts, music and taking trips to the ocean. She resides in the Rutland area with her family.