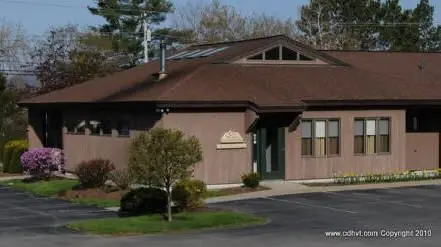 THE CENTER FOR DENTAL HEALTH
240 STRATTON ROAD, SUITE 2, RUTLAND, VERMONT
On behalf of the team here at the Center for Dental Health we welcome you. We hope you will find the atmosphere here friendly, our accommodations comfortable, and our technical services exceptional. Our desire is to provide you with dental care that can enhance the quality of your life. We are proud to offer you complete dental care in one convenient location
Our practice offers a variety of restorative and preventive dental services - each designed to extend the life of your teeth and total dental health; contributing to your physical comfort, outer appearance, and your inner confidence.
Good dentistry is more than excellent clinical skills and state-of-the-art equipment. Establishing lasting relationships with our patients, based upon mutual trust and open communication, is an important factor.
We invite your questions and value any suggestions you may have. Working together, you can have the smile you've always wanted.
Please feel free to browse our web-site. You will find information about our staff, the services we provide, our office hours as well patient education. There are also web links from which you can search out additional dental information. We have kept our website simple for your easy browsing and information search. Please let us know how we can improve our site. Our practice is a locally and dentist owned practice.
Our staff and doctor live in the community as your neighbors and friends. As such, we take pride in the service we provide to our community, not only as dental professionals, but in the many other ways we help the community with our time, talents and donations. We remain independent of insurance companies and corporate dental ownership so that we can assure you our very personal treatment recommendations are in your best interests and are not business decisions dictated by corporate policy.
In order to protect your health and the health of your children: OUR DENTAL SEALANTS AND FILLING MATERIALS DO NOT CONTAIN BGA (Bisphenol-A)
---
Contact Us Today
Office: (802) 775-5777
Fax: (802) 775-7342

Email: [email protected]